AML compliance professionals can single-handedly manage money laundering risks from their AML360 account. Money laundering risk assessments and profiling is available for business assessments, customer profiling, transaction monitoring, geography risks. The AML360 platform is delivered tailored to the nature, size and complexity of the industry and business entity.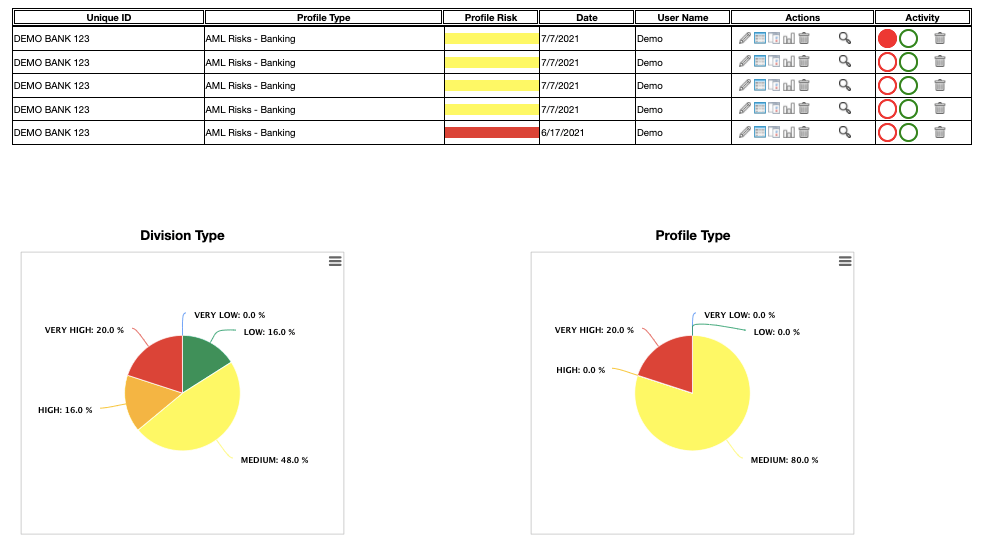 Using the filters your business can receive a snap-shot visual display of risk position across any time duration. The filters provide drill-down capability to see risk data behind profiles.
You can update profiles easily for reviews and audits. From the register you can use the case management feature to highlight priority cases.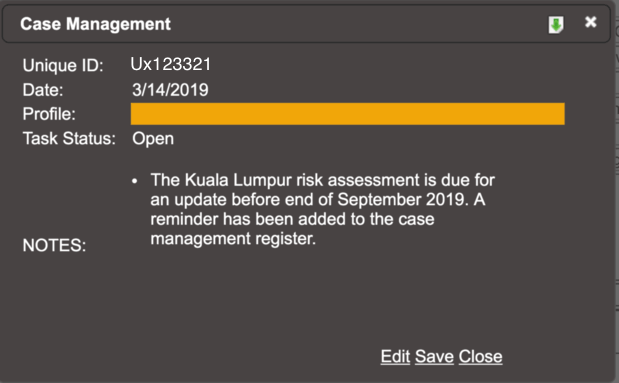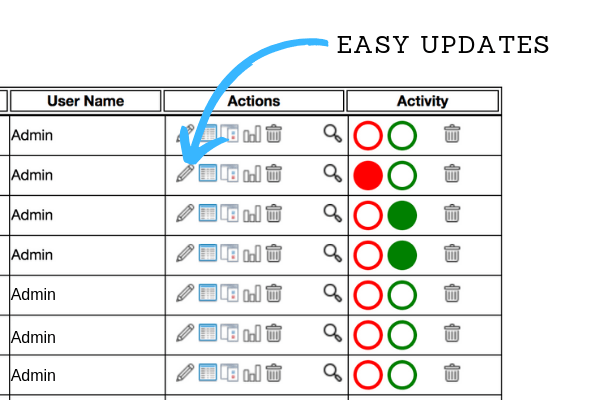 You can update assessments at any time. Former data is retained making updates very quick. Eliminate duplication of actions. Streamline work processes.
Easily manage client profiles and updates. There is no limitation on the type of data to include in profiling. Embed into client application process.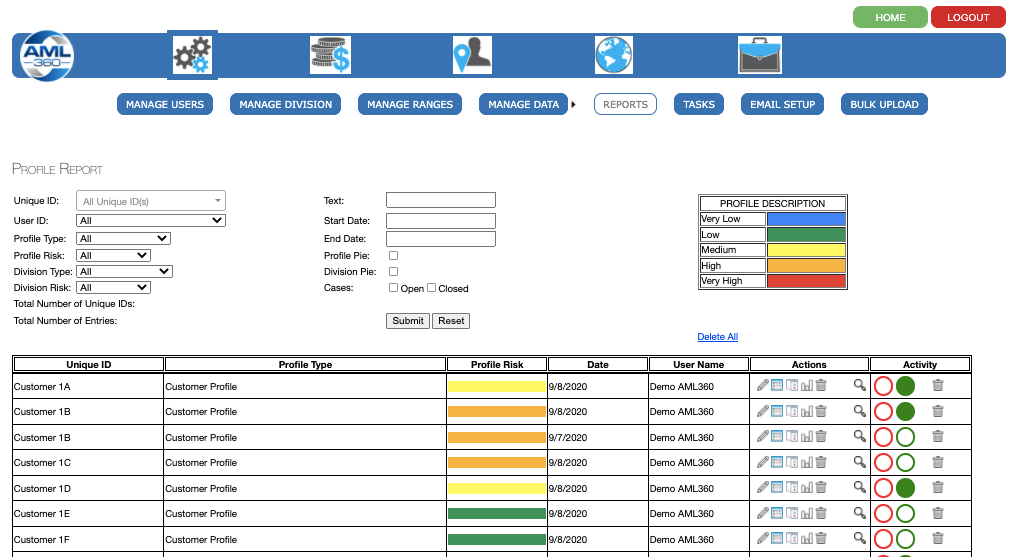 Easily identify clients with higher risk profiles. Set monitoring frequency.
Regardless of the business's nature, size and complexity, AML360 provides an easy-to-manage platform for keeping on top of anti-money laundering compliance obligations.